Sojor offers exceptional quality footwear with a style statement for all occasions.
We are a recognized footwear factory, based in the heart of the Portuguese industry of this sector, Felgueiras. From the meticulously thought-out designs, to the care in customer service, we are different for the experience we provide and for the attention to detail.
We are specialists in footwear, encompassing in our process the entire value and development chain in all dimensions of our business, from design, to components, to the final shoe.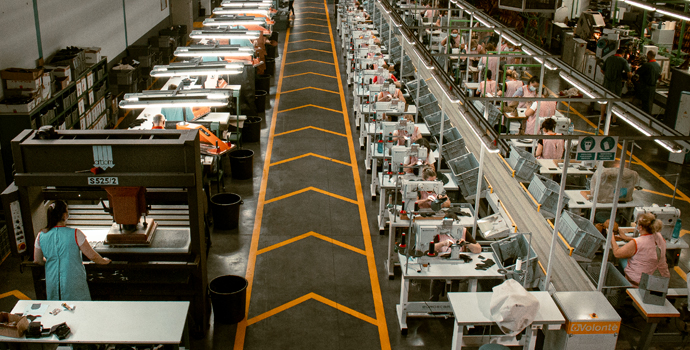 At Sojor you will find class, comfort and durability, all under one name.
Our shoes speak for themselves. We have been part of the footwear industry for over 20 years.
Sojor is a Portuguese brand that develops and manufactures footwear for several international brands. The strong international presence allows us to acquire know-how about the seasonal changes in the fashion world. By working with us you can be sure that the products have high quality and rigor in their production.
Our history
1994 was the year that witnessed the birth of a small footwear manufacturing company, which worked to evolve and expand its business. Over the years, we have worked daily with total dedication to transform the footwear industry.

The small company that was initially Sojor, has expanded and now has a production area of 3.000m2, in a total of 10.000m2, resulting in the daily production of 1.400 pairs of shoes. Currently, we are supported by 150 collaborators who, with their work, allow our products to be exported to the 5 continents.
Our mission
To fulfil the dreams, wishes and exceed the expectations of our customers, with an enthusiastic and dynamic team, generating results in a sustainable way. To manufacture footwear of the highest quality, as well as new and creative designs, always taking into account the maximum level of comfort.
Our vision
To be the market reference in terms of quality, innovation and satisfaction. To be recognised as a leading company in the Portuguese footwear industry.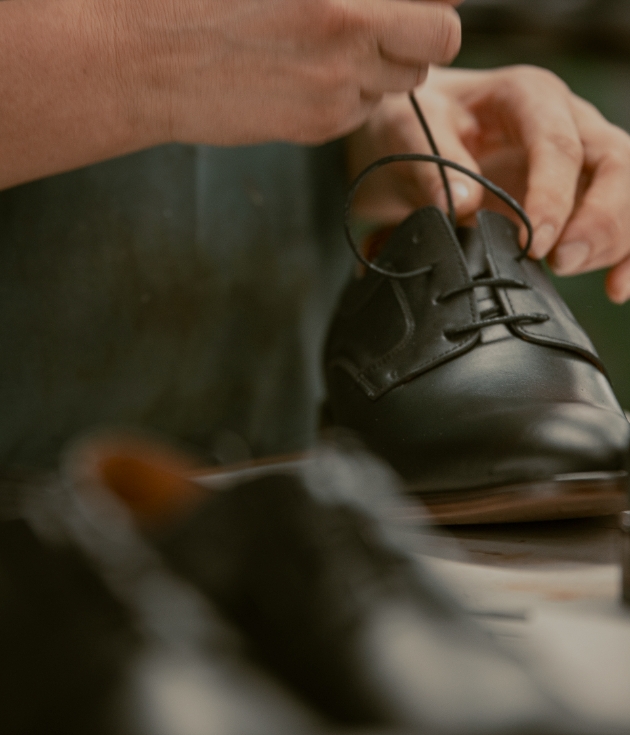 Sojor is at the forefront of the footwear industry
Experts in the field, we convey to our customers the values of conscious and sustainable fashion, offering them this experience while providing them with innovative footwear that suits their brand personalities.
We design and produce our own footwear collection, with unique and exclusive models, elaborated by our design team, chosen with the utmost criteria and rigour, since all of them are renowned for their individuality, creativity and know-how.
Sojor has a group of employees who share the same vision and values.
Our team is made up of specialists in this industry, who have extensive experience in footwear manufacturing. Through the specialised approach, delivery and dedication of our team, we have managed to expand our business and improve our work more and more, never forgetting the protection of the environment.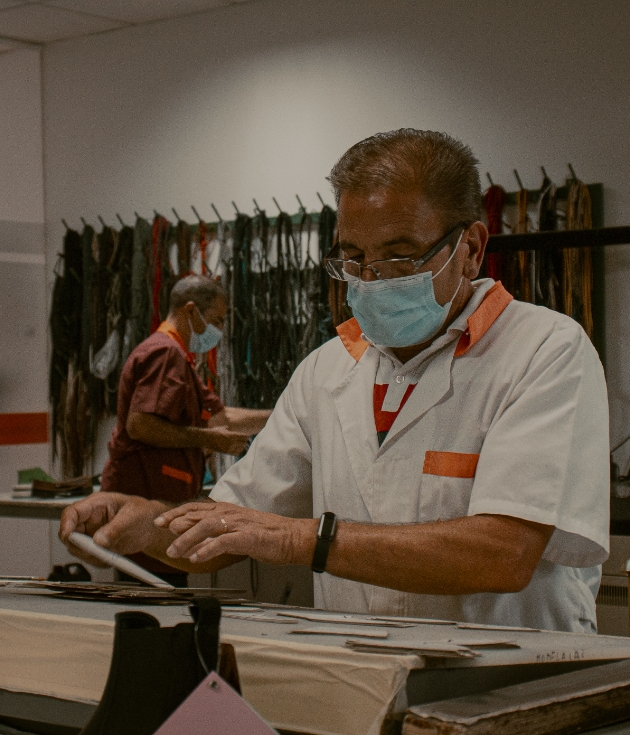 At Sojor, we believe that "the best shoes lead to the best places". Meet our collection of exclusive shoes and conquer the world in front of you!
The main values
Since the creation of Sojor, we have worked tirelessly to maintain a set of values, which we consider essential in our company. These are values that guide the way to success and the achievement of our goals and objectives.
Excellence
We strive daily to achieve excellence in everything we do. We are a results-focused and goal-oriented team. We always believe in following our dreams.
Innovation
We believe it is imperative to be aware of the novelties and trends in the sector, in an effort to constantly update. Our team is focused on learning and implementing innovative ideas, equipment and materials.
Passion
We are passionate about what we do. We do it with all our heart and soul. From projects and designs, to ideas and production, everything is the result of the passion we have for footwear.
Why choose Sojor?
The truth is that you can find the most diverse shoe manufacturing companies on the market,
but we aim to be your ultimate choice when it comes to shoes.
Customer-focused approach
Our main focus is to deliver to our customers footwear of excellence, made with the best raw materials, created with dedication, experience and state-of-the-art technology.
Partnerships
Sojor believes in not only serving customers but also their business. Every year, we launch our exclusive collection of men's and women's shoes. Moreover, we are always open to new designs or specifications, developing the perfect shoe for you!
Technological equipment
Our facilities are equipped with state-of-the-art machinery, tools and equipment. To increase the efficiency and productivity of our employees, we are committed to creating a safe, productive and stimulating work environment.
Social Responsibility
We are well aware of our social responsibilities and play our part in the sustainable development of the planet. Our shoes are comfortable, authentic and environmentally friendly. The concept of our brand was created with the clear objective of creating unique designs, high quality footwear, and with environmentally friendly materials that guarantee sustainability.
Attention to detail
Our experienced team, together with the most advanced technology, is determined to provide high quality products. We currently work with 150 employees, each holding a wealth of knowledge and experience.
Customer Service
Our customers are our main partners, with whom we work for mutual benefit. Whether you have any questions or special requests, we are here to listen and respond.